Every month's menstruation, nine months on conceiving us, the pain of giving birth, the heartbreaks and all; aside from our MOTHERS, who can bare them all? Let our Mother's Day greetings reach the deepest part of our Mom's sensitive heart. They deserve it. You may want to use our collection of mother's day messages and mother's day card messages.
Mother's Day Greetings Messages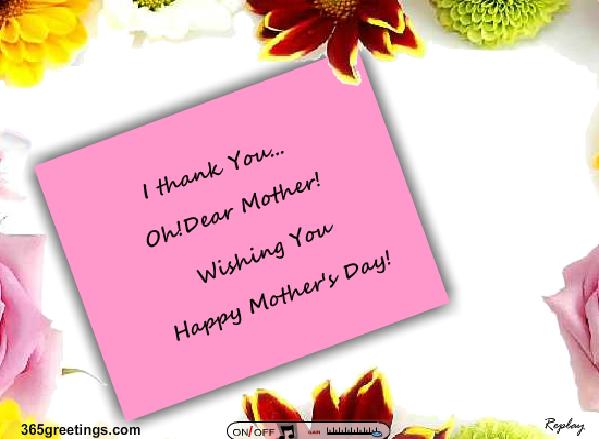 Happy Mother's Day to the one reason why I have this gorgeous looks.
Thank you Mom for being beautiful.
Keep that face blooming! *wink*
I hope Daddy will give you flowers.
While we will give you love.
Just be sure to bake cakes today.
Kidding! We love you Mommy!
She's not an accountant, but she does well on budgeting.
She is not nurse, but she takes care of me.
Do you know who is she?
She's my one and only Mommy.
I don't need to wait for this day to just be thankful for becoming your daughter.
You know I do… Every day.
Happy Mother's Day Mom!
Every day is not the same without you.
Thanks Mom. Happy Mother's Day!
Thank you Lord for this sexy, kindest Mom I have.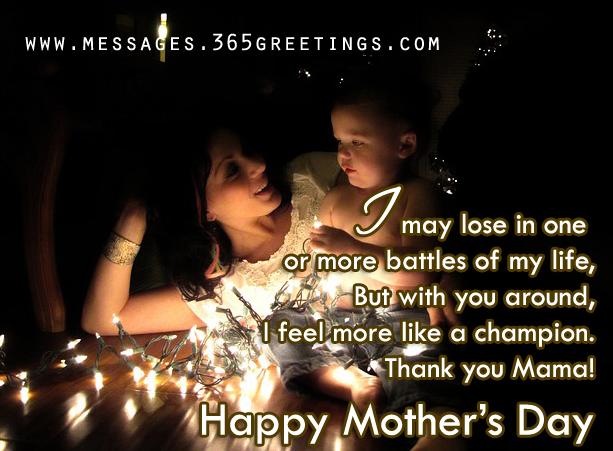 I may lose in one or more battles of my life,
But with you around,
I feel more like a champion.
Thank you Mama!
Happy Mother's Day